Bloggers in England are responding to the
government's plan
to place missiles in residential areas in London during the Olympics. Some bloggers and radical
websites
have stated that they live in neighborhoods where the missiles are to be placed and did not know until they received pamphlets in their doors. There has been no consultation as to this plan.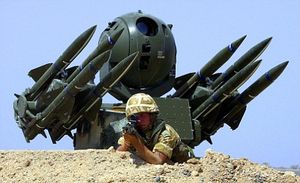 second link is source
BBC news
Opinions are divided as to the necessity and wisdom. I must admit, that the photos made by media computer guys look like London would be made into a war zone--but maybe it is already. Comments?