In the second reading from Romans Chapter 16, St. Paul encourages us as well as the Romans. We see that it is our duty to preach the Gospel to the pagans, here called Gentiles.
This is a command. We are a missionary Church and it is in obedience that we spread the Faith.
It was in obedience that David let Solomon build the temple, a project which was in David's heart and mind. But, God had other plans.
We are strengthened by God to do certain works. God in His wisdom calls us to obey His will, His plans.
The other day, someone I know was in a bus accident in St. Paul's Bay, the place of Paul's shipwreck. One can stand on the edge of the town and see the island of the shipwreck. Bus wrecks and ship wrecks dot our lives, but Paul, who endured all types of troubles, kept preaching to the Gentiles. Indeed, he is the "Apostle of the Gentiles". Without him, my ancestors would not be Catholic, as they came from places where Paul preached and sent others and where other missionaries, such as SS. Cyril and Methodius, carried on the missionary work of God.
If we keep our minds, hearts, souls, imaginations and wills focused on God, we shall endure. But, like Paul, endurance is found in the face of suffering. If we focus on ourselves, we can become easily disturbed and weakened in our resolve.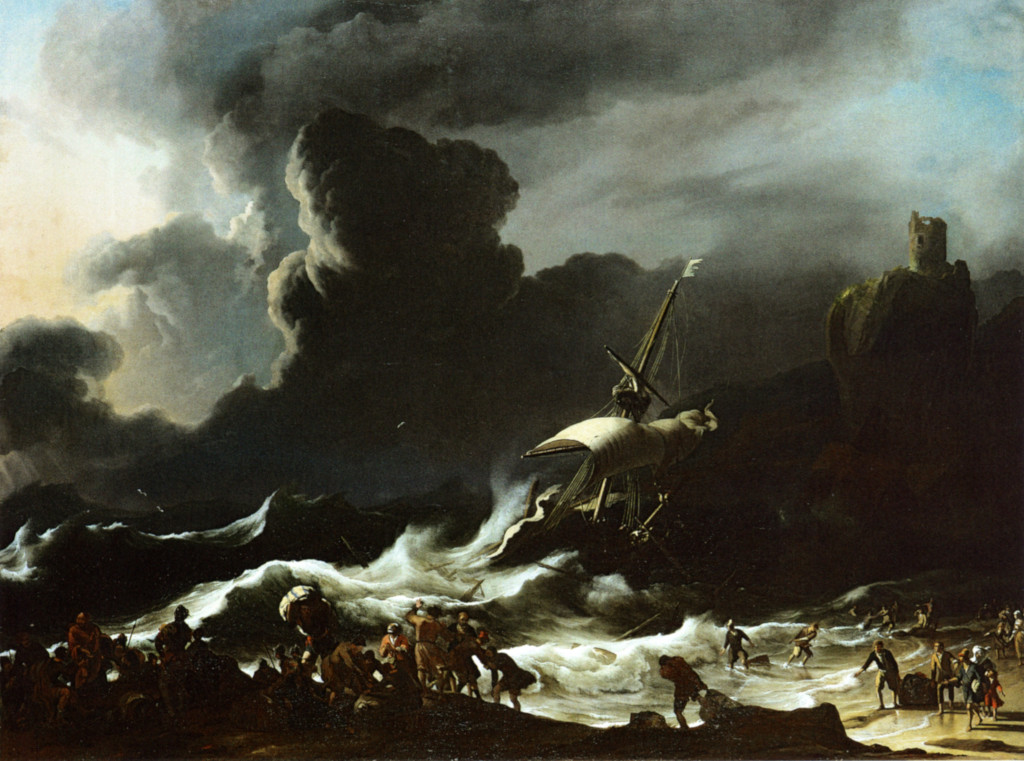 St. Paul's Shipwreck

Ludolf Backhuysen

1630 – 1708
25

Now to God
,
who is able to strengthen you according to my gospel and the proclamation of Jesus Christ, according to the revelation of the mystery that was kept secret for long ages
26

but is now disclosed, and through the prophetic writings is made known to all the Gentiles, according to the command of the eternal God, to bring about the obedience of faith—
27

to the only wise God, through Jesus Christ, to whom be the glory forever! Amen.