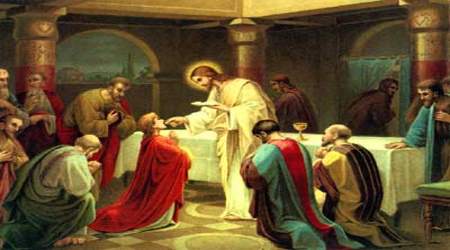 Before and after receiving Holy Communion, the laity must be doing only one thing. Adoring Christ.
In the NO, this is almost impossible with the constant movement and lack of respect, as well as banal songs, which mark so many parishes.
I suggest that liturgical leaders recognize that silence or a simple organ instrumental piece allows the faithful to pray and adore God both before and after receiving Our Lord.
The amount of distractions causes many pain. But, the reality is that the angels and saints fall in adoration at the Eucharist.
As to the laity, the position of adoration opens our hearts and minds to God.
If you are in a position in your parish to create an atmosphere of adoration, please help us all in this regard.