St. Francis said, and one of his followers wrote, this. "My God never says 'enough'."
My God never says "enough". We are called the Church Militant for a good reason. This two-fold job of becoming holy and evangelizing takes guts and stamina.
I almost forgot this today, as I had many things which are negatives thrown at me in the heat of the day; not doubts about God's love but doubts whether I shall persevere to the end with all the bad things which are happening.
Physical, emotional, even psychological pain comes with going the distance. One cannot do a run around the goal or leave the playing field.
Toughing it out makes us or breaks us. And, the daily facing of pain must be endured.
But, more than that-it must be chosen. We choose whether to suffer of not. Satan stands on the sidelines with the ice-cold drink and the towel, whispering, "Who do you think you are to go the distance? You are so lame to think you can win in this game."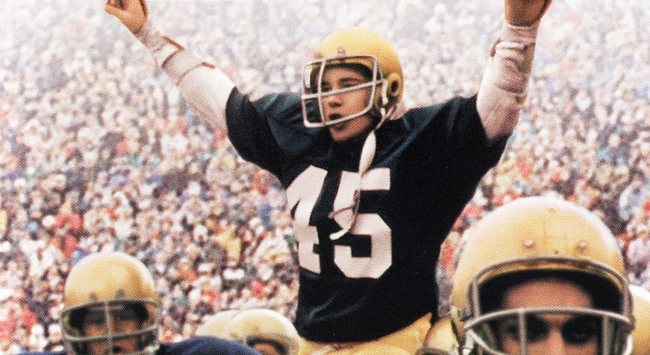 I think of
Rudy
and the guy in the movie who wanted him to "tone it down" as everyone else, apparently, found themselves fed up with Rudy's zeal.
The saint-in-the-making does not tone it down. The would-be saint does not say, "I deserve a well-earned break."
That "break" comes in heaven, not here.
But, when things get rough, and one gives one's suffering to God as He ordains, one falls into a deep peace, which passes understanding.
All complaints end in praise. All self-pity gets focused on the Wounds of Christ.
I write this for R, J, Z, E, G, K, D, and myself.