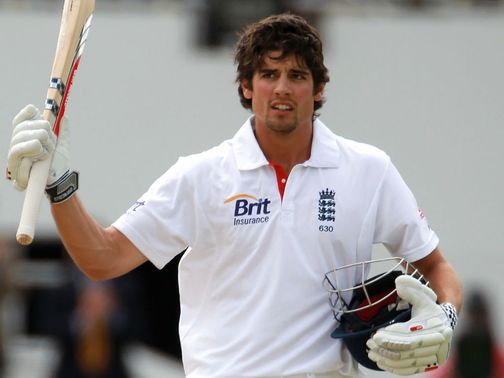 Alastair Cook is most likely the greatest cricketer England has seen for a long time. If he continues in this way, he may end up being England's greatest cricketer ever.
Text is from Wiki....
He reached the 7,000 run mark on 6 December 2012 in the third test match against India, at Eden Gardens, Calcutta, overtaking Sachin Tendulkar as the youngest player of all time to have made 7,000 runs. He is also the only Englishman to score seven Test centuries before his 23rd birthday.
[1]
He has scored the most test centuries for England, 23, and is the first captain to score a century in each of his first five Tests in charge.
[2]